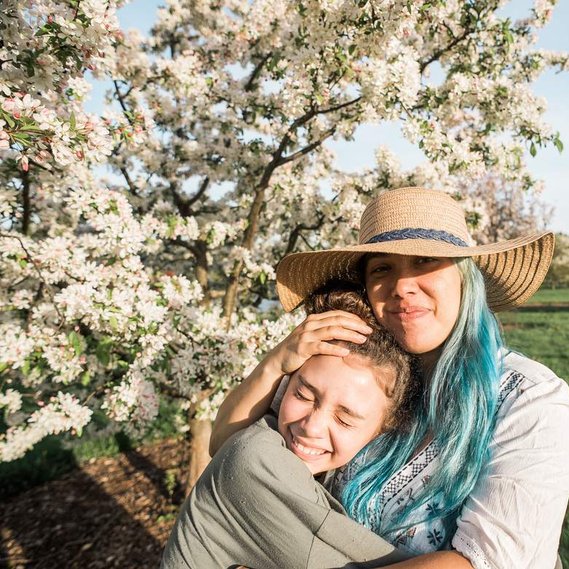 Born and raised in Sao Paulo, the passion for blue tones began in early childhood with the vivid Brazilian sky and kept growing until that little girl became the blue woman I am today. The blue is on my clothes, in my hair, inside my home… in my life. I picked up my first analog camera when I was 8. And ever since, I have been capturing everything I'm observing while on this journey called life. The travels, the people, the nature; each detail of my own flesh and blood, in her honest life of happiness only a child can be – forever frozen in time. In my twenties, I branched out to other creative endeavors – designing clothes, DJing electronic dance music at numerous events in Brazil, making jewelry. But photography remained my biggest passion. When I found love in a man from a foreign land, I followed him there and now calling the suburbs of Chicago my home (Wheaton).
I am here now to capture your unique moments. I see beauty everywhere and I notice details which make each moment special and I do my best to capture that. My style is intimate and minimalist – stripping away all the superfluous things that just clutter the shot and focusing only on those subtle and mysterious elements that invoke feelings of magic and awe. Although I shoot in different lighting conditions, my preference is for natural light which brings out the true glow of eyes and smiles.
It is tough to write about myself and my work, but I hope my pictures express how I see the world and what I am trying to convey better than my words ever could.
-Jana